Download the UNC Check-In app from the Apple App store: UNC Check-In on the App Store
After you open the app, log in with your Onyen and password.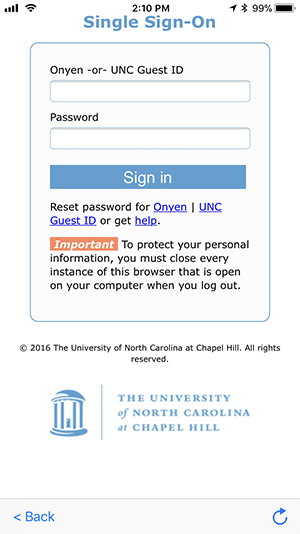 Next, allow the app to use Location Services to detect when you are near one of the classroom beacons, while you are using the app.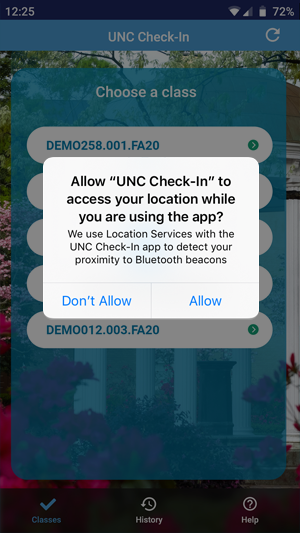 Now you are ready to use the app.